This show closed on October 21.
a jungle commissioned world premiere.
In the midst of the Civil War, the four March sisters are set on a journey from adolescence to adulthood: a classic tale saturated with a contemporary air. The Jungle commissioned Kate Hamill, a playwright who's been praised by The New York Times as "ingenious, saucy, & spunky," to adapt this beloved and timely classic work and reunites her with Sarah Rasmussen (Sense & Sensibility at Guthrie Theater). Little Women will surprise, excite, and empower you.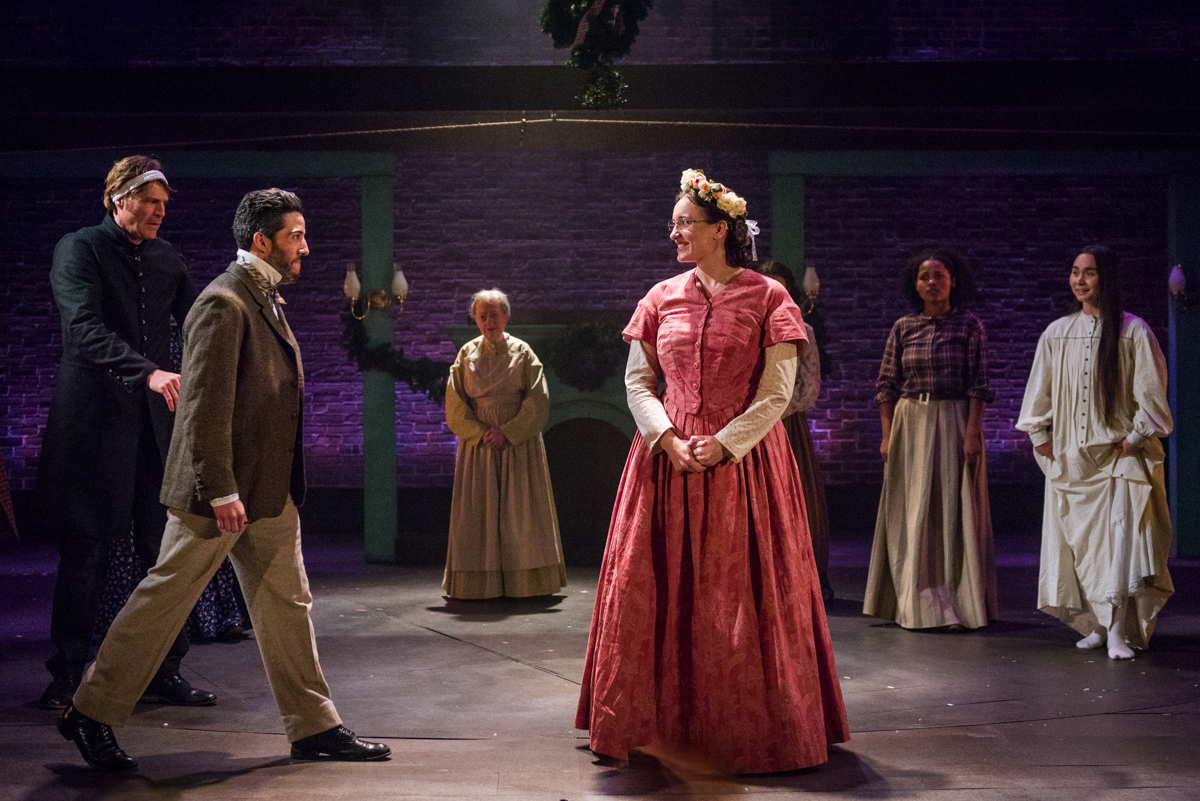 Photographer: Rich Ryan
Pictured: Christina Baldwin, Megan Burns, Isabella Star LaBlanc, C. Michael Menge, Christine Weber, Michael Hanna, James Rodríguez, Wendy Lehr, and Jim Lichtscheidl.

SEPTEMBER 15 - OCTOBER 21 2018
by Kate Hamill
directed by Sarah Rasmussen
runtime: 2 hours, with one 15 minute intermission
_______________________

Tuesday – Saturday 7:30 p.m.
Sunday 2 & 7:30 p.m.
Audio Described Performance
Thursday, October 4 7:30 p.m.

REVIEWS
"This Little Women feels like the apotheosis of the art Rasmussen has wrought at the Jungle since 2016. . . This play is amazing."
- CITY PAGES
"Raw and full of ache, Menge's Jo is a powerful person in a world that has no use for that, and Menge makes sure we see what a vulnerable place that puts Jo in."
- THE STAR TRIBUNE
"Because the production takes us to an old destination via a new path, we see different things along the journey than we may have before. This refreshes the tale in an interesting way. Its 'little' story still has large power."
-TWIN CITIES PIONEER PRESS
"Under Rasmussen's leadership, Jungle deserves both local audience support and national recognition for this culturally significant work."
- BROADWAY WORLD MINNEAPOLIS
"The work rendered on the Jungle's stage marches to a different drummer than the version of the story that I grew up on, but it's a powerful and often humorous tale along the way."
- TWIN CITIES ARTS READER
"This is an excellent cast that really shines and carries the emotional connection and portrays the joys and sorrows of the March family and the people who love them."
-PLAY OFF THE PAGE
"This lively adaptation (that stops short of the end of the book), featuring a wonderful and diverse cast, is sweet and heart-warming, staying true to the source but casting the story in a more modern and relevant light."
- CHERRY AND SPOON
CREATIVE TEAM
Director
Sarah Rasmussen (She/Her)
Costume Design
Rebecca Bernstein (She/Her)
Lighting Design
Marcus Dilliard (He/Him)
Composer
Robert Elhai (He/Him)
Sound Design
Sean Healey (He/Him)
Dramaturg
Kristin Leahey (She/Her)
Stage Manager/Properties
John Novak (He/Him)
Scenic Design
Chelsea M. Warren (She/Her)
Movement
Jim Lichtscheidl (He/Him)
Did you know?
Friday Nights of Little Women are sponsored by Blue Door Pub. Make sure to pick up your coupon with your tickets when you head to the theater on a Friday!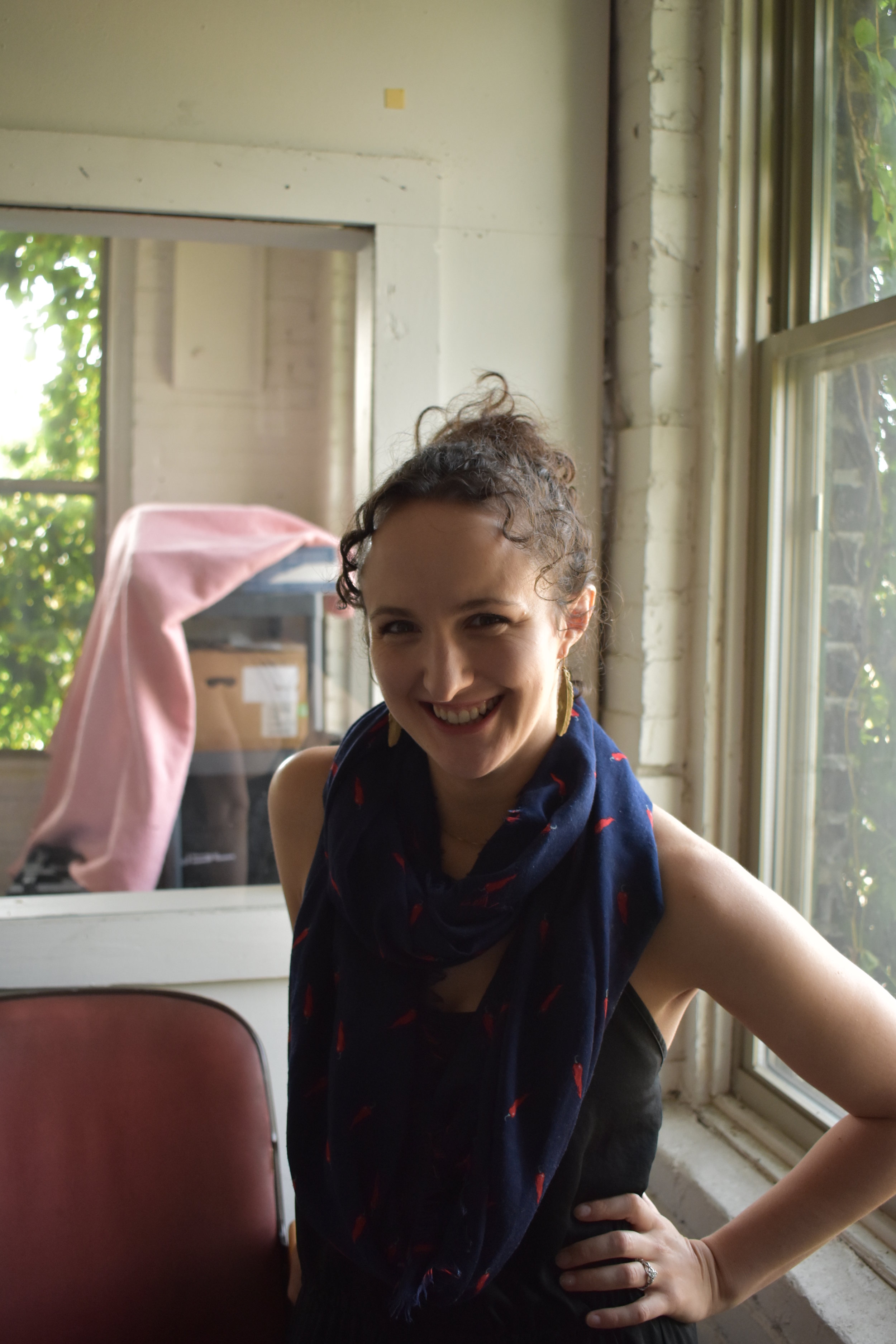 (She/Her)
Kate Hamill is an actor / playwright. Wall Street Journal's Playwright of the Year, 2017. Her work includes her play Sense and Sensibility (in which she originated the role of Marianne) - Winner, Off-Broadway Alliance Award; Nominee, Drama League Award; 265+ performances off-Broadway. Other plays include Vanity Fair at the Pearl Theatre (originated the role of Becky Sharp; Nominee, Off-Broadway Alliance Award), Pride and Prejudice at Primary Stages & Hudson Valley Shakespeare Festival (originated the role of Lizzy Bennet; Nominee, Off-Broadway Alliance Award). Her plays have been produced off-Broadway, at the Guthrie, A.R.T., Oregon Shakespeare Festival, Seattle Rep, Dallas Theater Center, PlayMaker's Rep, Folger Theatre (8 Helen Hayes Award nominations), Arvada Center, Dorset Theatre Festival & others; upcoming productions at Shakespeare Theatre of DC, A.C.T., Primary Stages, Portland Center Stage, Syracuse Stage, Pittsburgh Public, Kansas City Rep, Trinity Rep, and more. World premieres in 2018: Little Women at the Jungle Theater; Mansfield Park at Northlight Theatre. She is currently working on new adaptations of The Odyssey (for A.R.T.) and The Scarlet Letter, as well as several new original plays (Prostitute Play, In the Mines, Love Poem, The Piper). Kate was one of the top 10 most-produced playwrights in the country this season. She's thrilled to be collaborating with Sarah Rasmussen again!