three people. One planet.
On the lonely British coast, two retired nuclear scientists reside in a quiet cabin while the outside world erupts in utter chaos. An old friend arrives, revealing a frightening request. Winner of Best Play by The U.K. Writers' Guild Awards, The Children is a "thought-provoking and haunting drama" (The New York Times). Playwright Lucy Kirkwood challenges ideas on morality and generational obligation in a critically acclaimed work just ending its successful Broadway run.
NEW YORK TIMES CRITIC'S PICK
UK WRITER'S GUILD BEST PLAY 2018
JANUARY 12 - FEBRUARY 17, 2019
by Lucy Kirkwood
directed by Casey Stangl
runtime: TBA
_______________________

Tuesday – Saturday 7:30 p.m.
Sunday 2 & 7:30 p.m.
Audio Described Performance
Thursday, January 31 7:30 p.m.
ASL Interpreted Performance
Thursday, January 31 7:30 p.m.
interpreted by Nina Nusse and Jesse Koon
REVIEWS
"It is dazzling to watch these performers..."
-STAR TRIBUNE
"All three actors are masterful in this perfectly honed ensemble piece."
-CITY PAGES
"This is strikingly powerful theater, with text, production and performances all delivered at the apex of the form."
-TALKIN' BROADWAY
"The key strength of this production is its trio of on-point actors. . . [they] poke at and bounce off each other with electric energy. . ."
-TWIN CITIES ARTS READER
"An intense, humorous, heartfelt look at what we are doing to the Earth and how we're leaving it for the children."
-PLAY OFF OF THE PAGE

"Defies easy description and leaves a lingering memory."
-COMPENDIUM
CAST
Rose
Laila Robins (She/Her)
Hazel
Linda Kelsey (She/Her)
Robin
Stephen Yoakam (He/Him)
CREATIVE TEAM
Director
Casey Stangl (She/Her)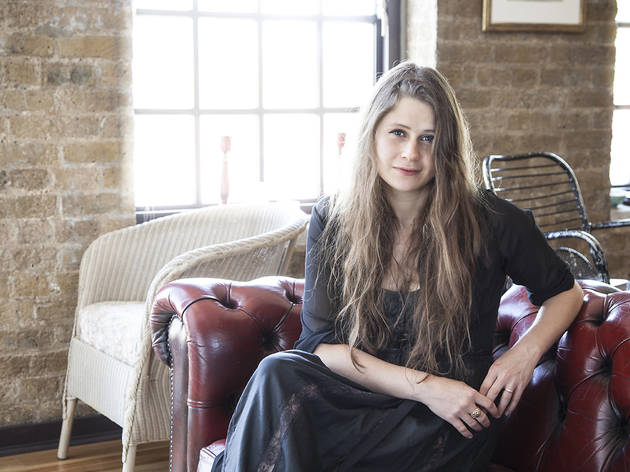 (She/Her)
Lucy Kirkwood is an East London born playwright. She won the PMA award in 2006. She is a writer on the Channel 4 program Skins and is currently resident writer at Clean Break theatre company. Her first full professional production, Tinderbox, was directed by Josie Rourke and performed at the Bush Theatre, London, in 2008. Her adaption of Henrik Ibsen's Hedda Gabler, entitled Hedda, was directed by Carrie Cracknell and performed at the Gate Theatre later that year. She is currently working on a Sloan commission for the Manhattan Theatre Club and a full-length one-woman show for Clean Break, as well as various television and film projects.